About US
We at, Dhruvi Industry. are committed to serve our customers by providing them superior quality of tape wrapped insulated winding wires for submersible pump-motors as per IS 8783 (Part 4-sec.3) : 1995, by adopting latest technology & keeping highest quality standard/checks from selection of raw material till dispatch of finish product.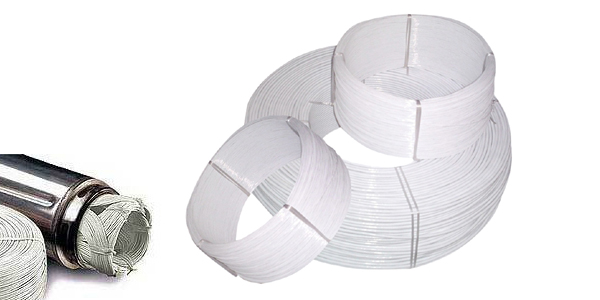 Dhruvi Industry is an Eminent Manufacturing company Producing Quality Submersible winding wire in Gujarat.
MANUFACTURE OF SUBMERSIBLE WINDING WIRE
Read more
Our Quality Control Process
Dhruvi Industry winding wire passes through rigorous testing possess every time before it goes to packing department. Out testing process contains all the tests as follow.
> Tear Resistant. > Dielectric Strength. > Insulation Resistant. > High Tensile Strength. > Higher Cut Through & Abrasion Resistant. > Working Temperature Higher Flex Life.
High voltage testing can be broadly classified into testing of insulating materials (samples of dielectrics) and tests on completed equipment. The tests carried out on completed equipment are the measurement of capacitance, the power factor or the total dielectric loss, the ultimate breakdown voltage and the flash-over voltage.
This test covers the determination of the linear shrinkage of a disturbed soil sample. It is a tedious and expensive test that is done only on soils (other than sands) when the dispersion percentage is >50 or volume expansion tests fail to saturate or shrink. This test is performed on dispersive soils only.
Megger test is also known as insulation resistance test. This method is used for determining the condition of electrical insulation has been widely used for many years as a general nondestructive test method. The test consists in measuring the Insulation resistance of a device under test, while phase and neutral are short circuited together.
This test is carried out at temperatures ranging from 800 to 1100 °C and at the strain rates of 0.001–1/s. The peak stress decreases with increasing deformation temperature and decreasing strain rate, a behavior which can be described by plotting the Zener-Hollomon parameter as a function of stress.
This test is done to ascertain the quantity of water absorbed when the insulation comes into contact with water or moisture. In this test dried specimens after conditioning shall be weighted. Then it will be placed in container of distilled water (24 hours) maintained at specified temperature. After specified period they shall be taken from the water and all surface water removed with a clean dry cloth. At last, sample shall be reweighted within one minute of taking them from the water.
This method is intended for use in determining the effect of elevated temperatures and air at normal atmospheric pressure on rubber and rubber-like insulation and sheaths of insulated wire and cable. The test shall be carried out at a temperature of 135 degree Celsius +/-1C for a period of 168 hours +/-1hour. Unless otherwise specified in the detail specification, tensile strength and elongations tests shall be used to determine the deterioration of the insulation or sheath due to aging.
"Innovative quality products with fast delivery at minimum cost"